Mallorca Property, Lifestyle and Information
Top Beaches in Mallorca in 2022
Wondering what the top beaches in Mallorca in 2022 are? Mallorca, the isle of beautiful beaches. Or maybe you are thinking about moving to Mallorca. Well, Mallorca is best known for its beaches. You know that's true if you've visited this island in Spain. And if you haven't, don't worry.
If there is one thing you should know about Mallorca, it would be the magnificent beaches. Also, the many resorts on the island provide amenities aside from beachscapes. With that as a backdrop, taking some time off from life feels so much better in Mallorca. You don't want to miss living in this sun-soaked island paradise with excellent beaches and a warm and cosy lifestyle.
This article delves into the nitty-gritty of the top beaches in Mallorca in 2022. Keep reading to find out more.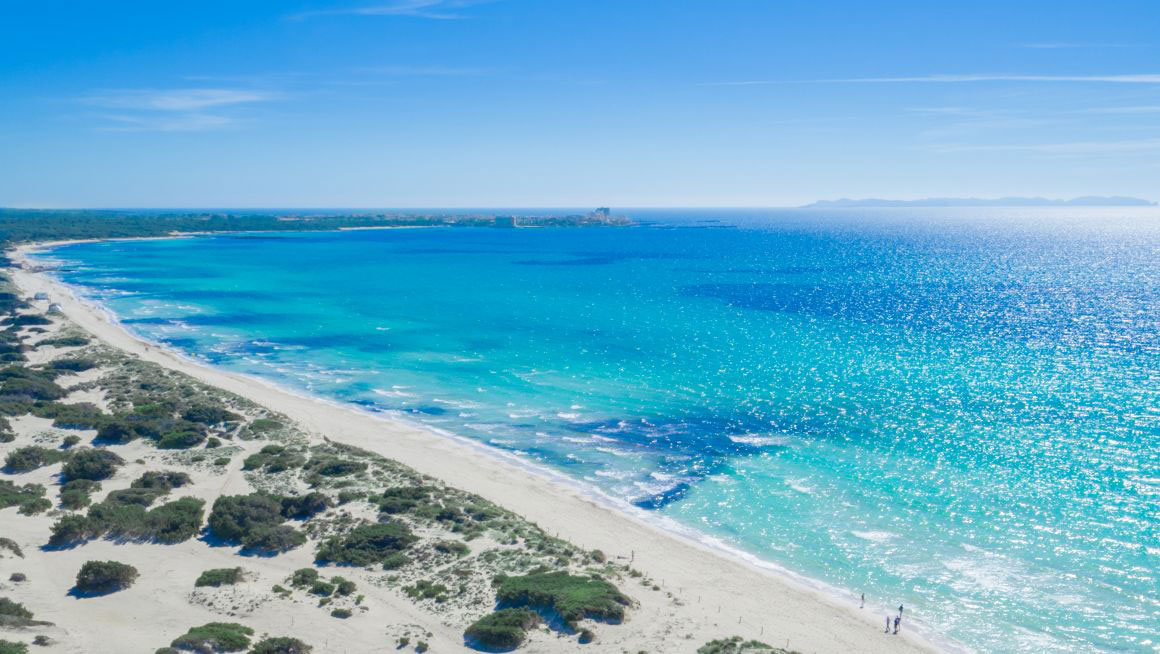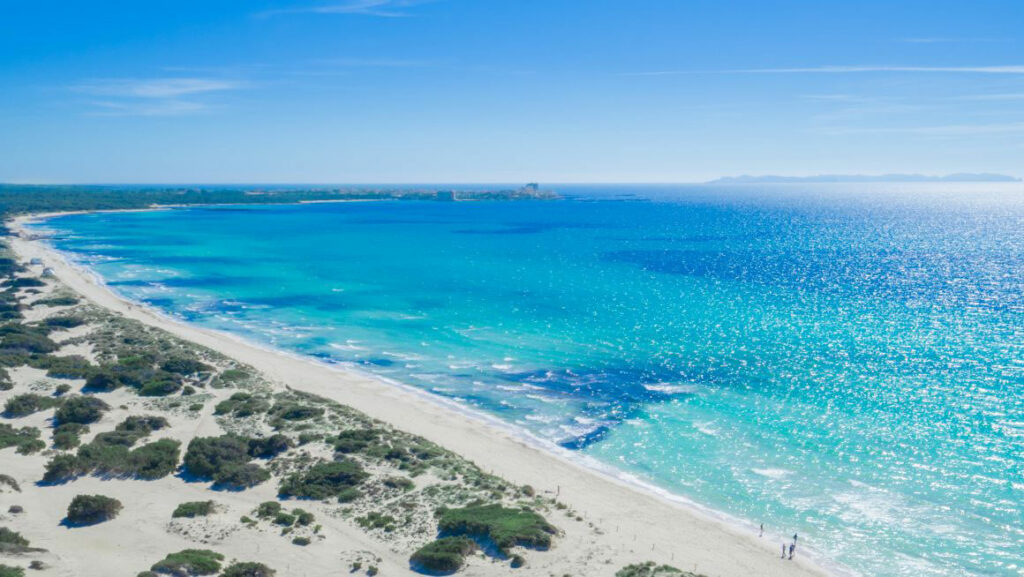 Es Trenc
The beach of Es Trenc is a must-see for anyone who stays or visits Mallorca. The pristine white sands and the turquoise waters make it one of the most spectacular beaches and tourist destinations in Mallorca. It is situated on the south coast of Mallorca, about 25km from Palma.
Es Trenc is a 3km stretch of soft white sand with shallow turquoise waters, backed by pine forests and dunes. Because the beach is unspoilt and underdeveloped, there is a possibility to explore the region in the next few years, as investments will be a significant step ahead.
There are also many restaurants near the beach where you can get some refreshments after your swim. It is popular with locals, tourists, and naturists alike. Es Trenc is also an excellent spot for windsurfing, sailing and water-skiing.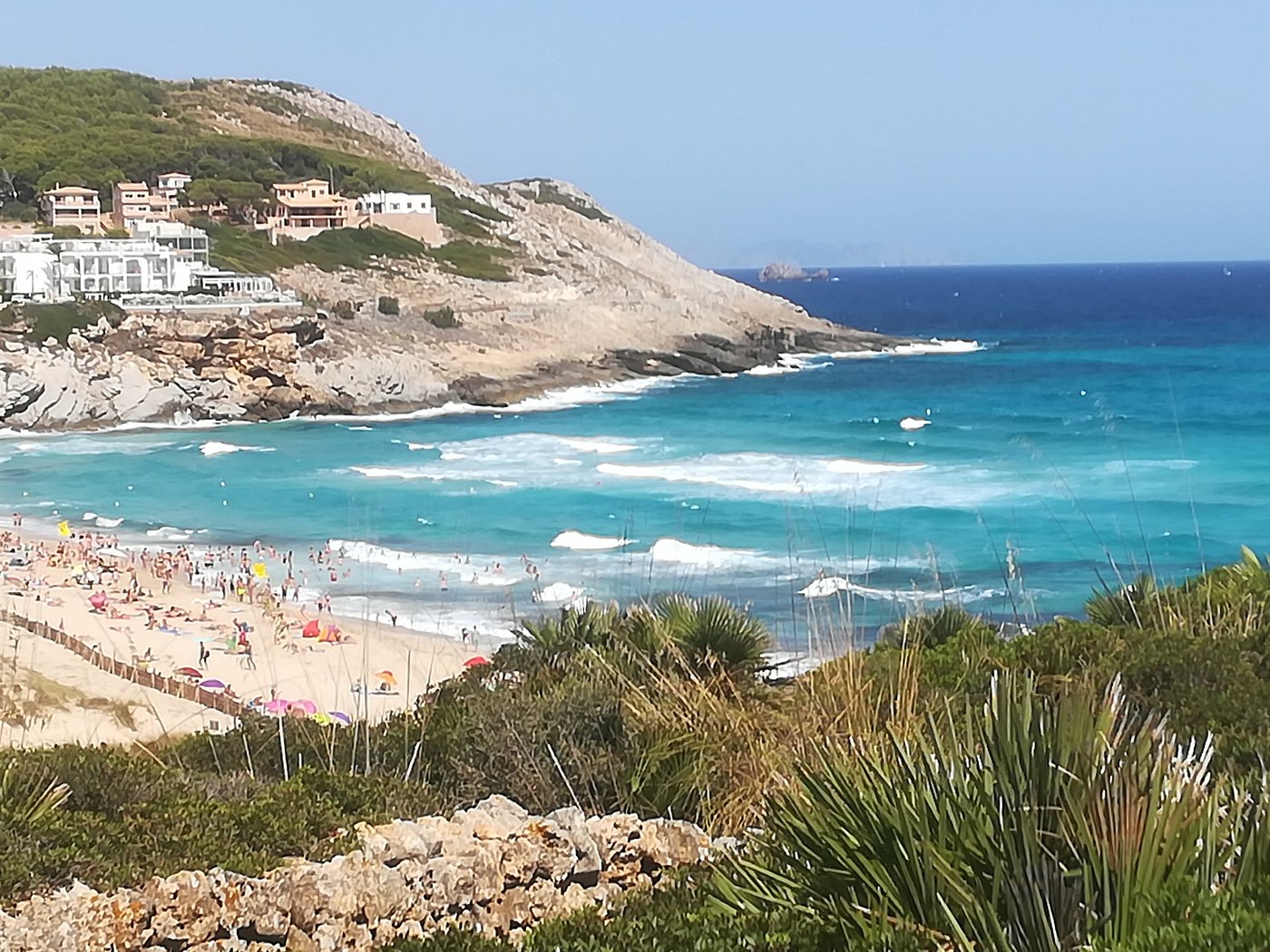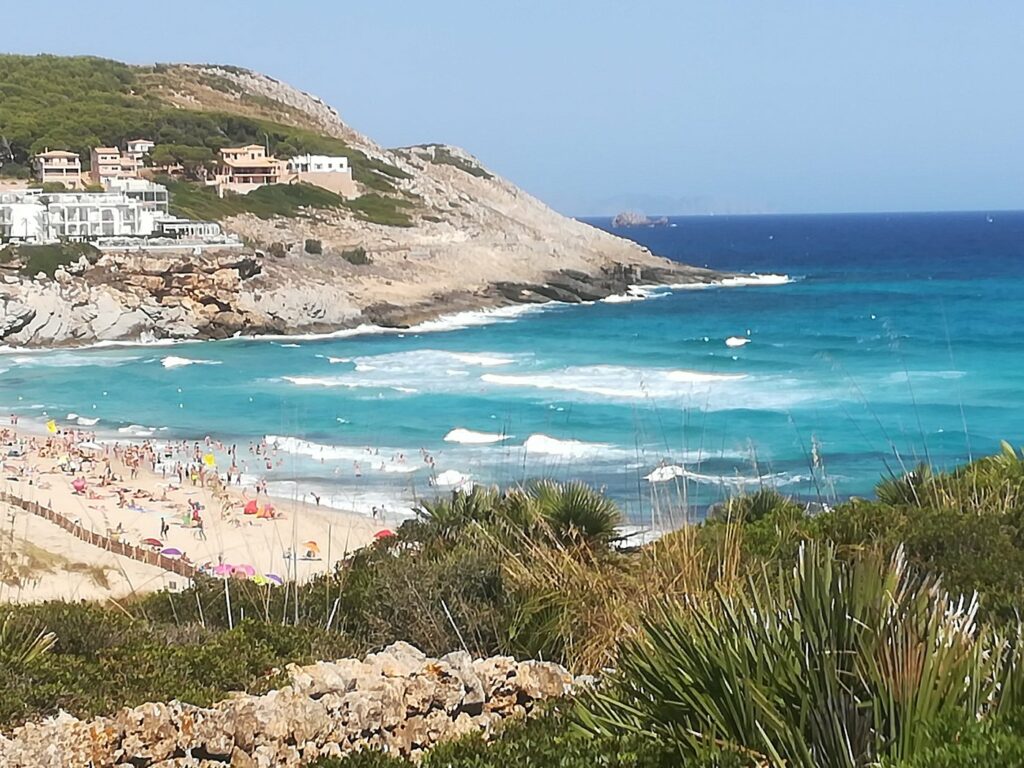 Cala Mesquida
The Cala Mesquida Beach is on the Northeast side of Mallorca, close to Capdepera. It is quite a small beach, but that doesn't mean it lacks beauty or charm! Tall cliffs surround the fine golden sands on both sides, making this place feel like paradise on earth.
You can enjoy swimming in these waters or participate in watersports such as snorkelling or scuba diving with your family and friends. This beach is another excellent option for those who seek to live in quiet surroundings. The water here is shallow, clear and calm – it's a perfect place to paddle around or swim if you don't want to get in over your head! If you're looking for a less crowded spot off-the-beaten-path, this could be what you need.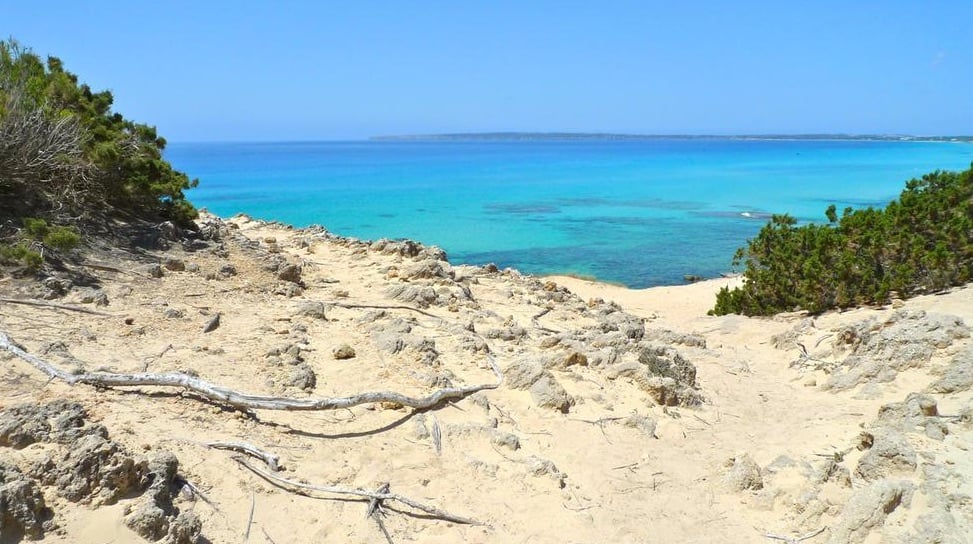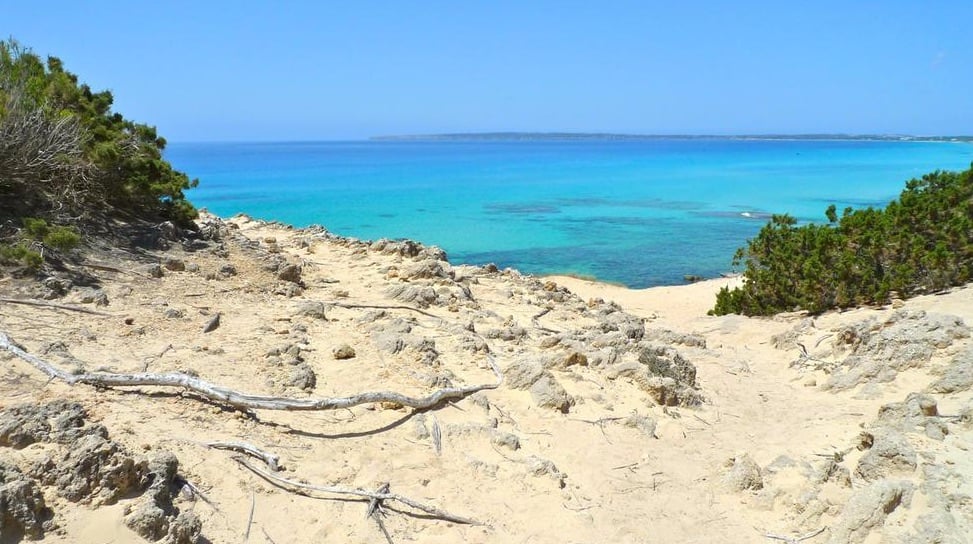 Es Caragol
The Beach, or Cala Pi as it is also known, is one of the most beautiful beaches in Mallorca. You can find this hidden gem in the municipality of Llucmajor, very close to the residential area of Cala Pi.
Es Caragol is a peaceful and family-friendly beach in northeast Mallorca, near Cala Ratjada; it is one of the most beautiful beaches on the entire island. Calm waves make this beach also popular with families with children. The fine white sand and the turquoise blue water invite you to swim, but be careful – the strong currents can be dangerous!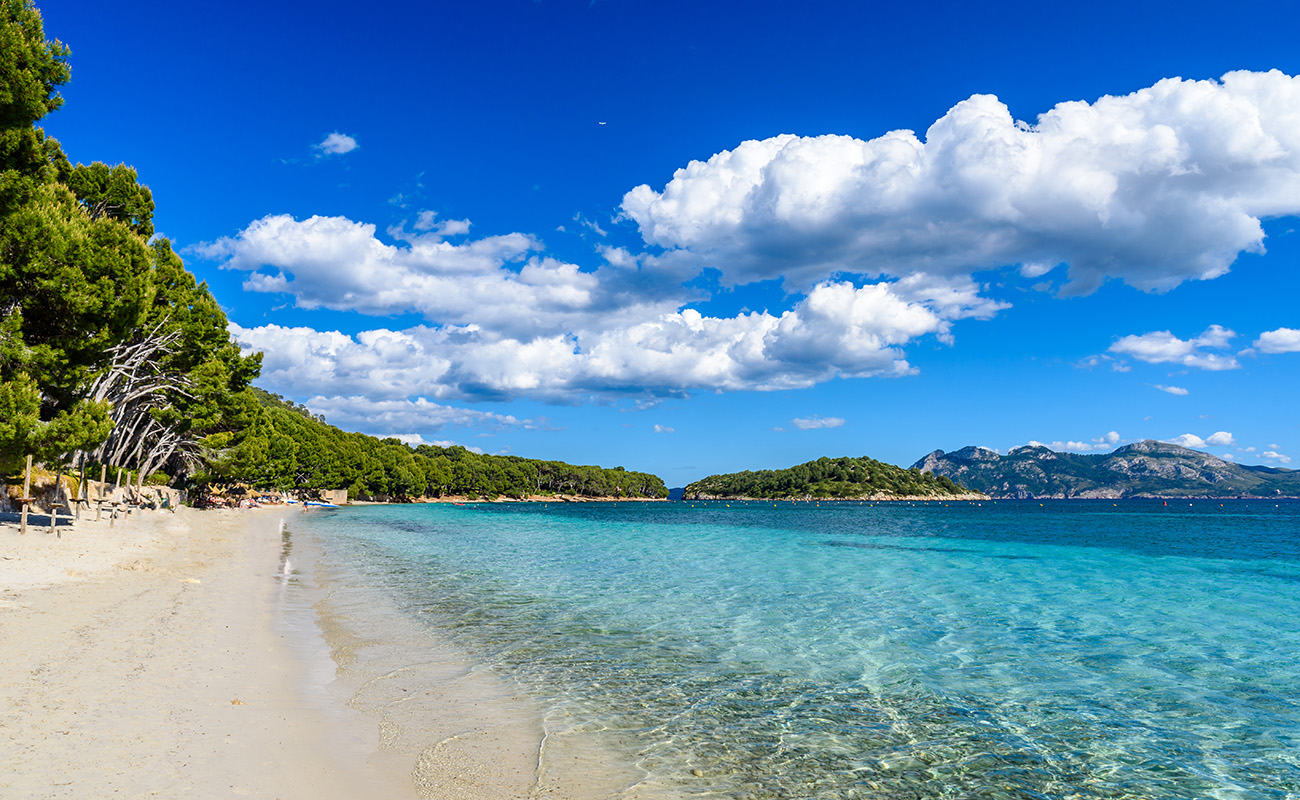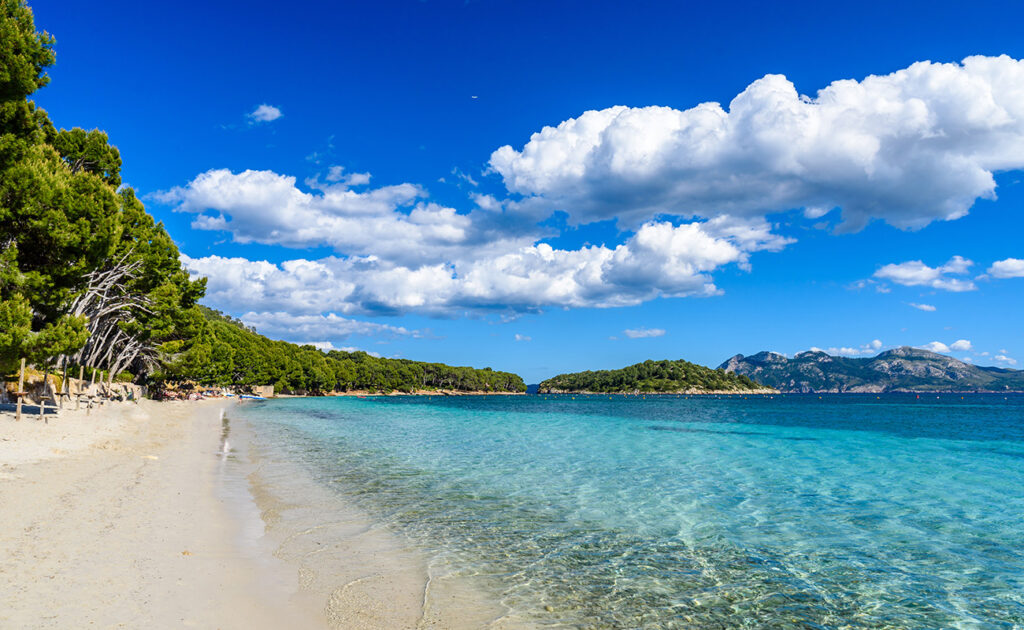 Cala Formentor
Cala Formentor is a beautiful bay, and it is one of the most famous beaches in Mallorca. Located in the north of the island between Alcudia and Port de Pollença, it has clear water, a fine sandy beach and a picturesque landscape.
The top beach in mallorca is ideal for calmness as there are few tourists here. An excellent place for couples who want to enjoy some romantic moments together!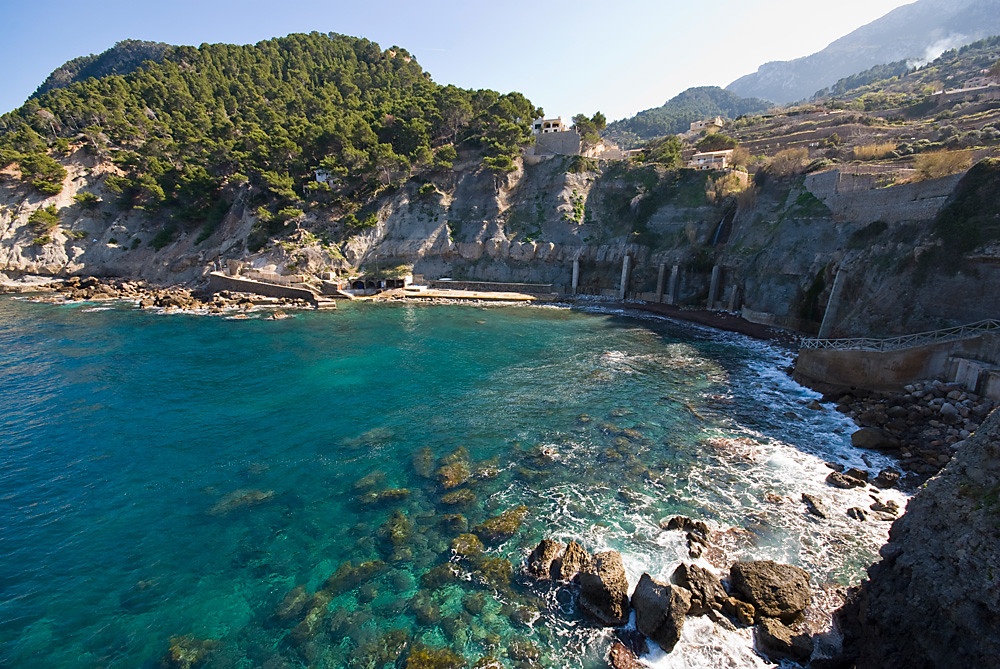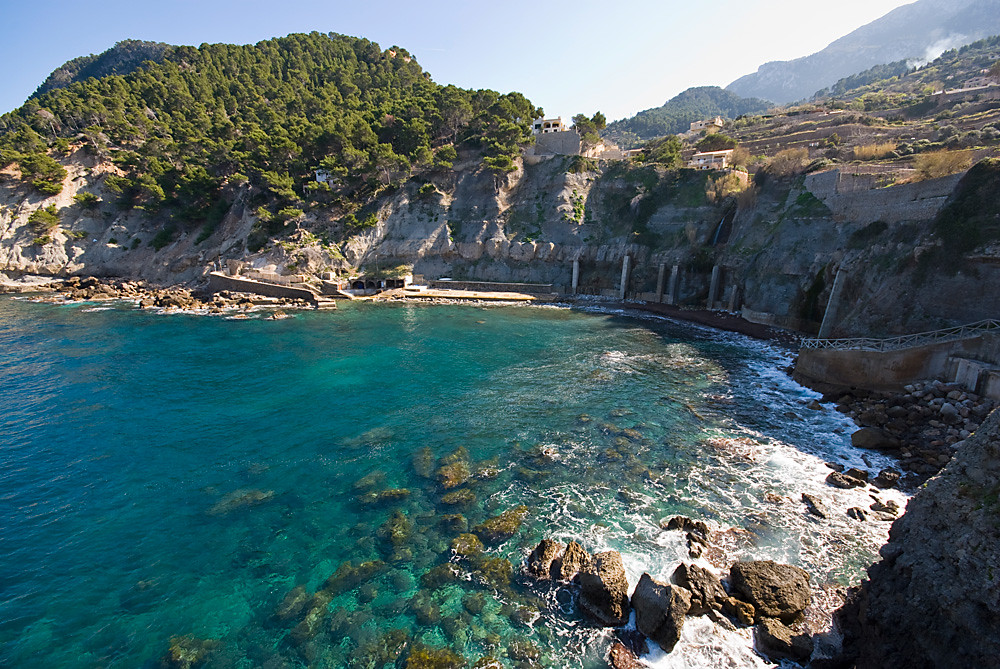 Cala Banyalbufar
This top beach is on the southwest coast of Mallorca, and it is one of the most picturesque spots on the island! It has stunning views of the Mediterranean Sea and lush greenery, making this beach perfect for anyone looking to relax and soak up some sun.
Cala Banyalbufar is a slice of paradise. It goes into the cliffs, with a small pebbled beach hidden away. This little cove has a couple of restaurants for lunch and is the perfect spot for snorkelling. The views are some of the best on the island, so it's worth a stop even if you don't make it. If you're planning to go down to this beach, be aware that it's quite a hike down to get there, but if you're up for something more active, it's worth doing!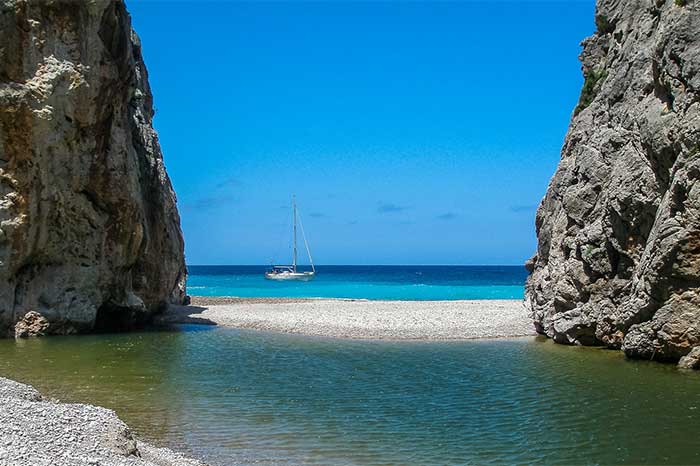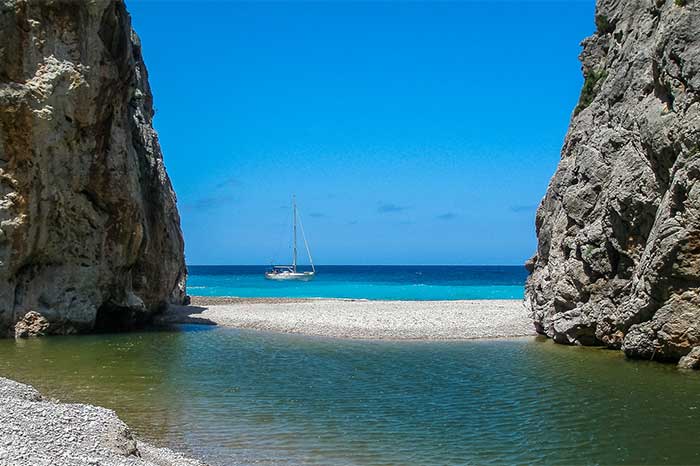 Sa Calobra
Sa Calobra is a small cave located in Sóller, a municipality in the northwestern part of Mallorca. It has crystal clear water and white sand, so you can enjoy swimming or sunbathing at this beach! The cove's location makes it ideal for those who want to experience nature at its finest with fantastic views all around them while still enjoying activities like snorkelling or fishing nearby.
After exploring the clear blue waters of this mallorca top beach, go for lunch at a nearby restaurant or visit the town of Deia, where you can see the remains of a castle dating back to 1325. If you want an exciting day out, take an off-road vehicle tour through Mallorca's mountains and coastlines – you'll enjoy spectacular views from every angle!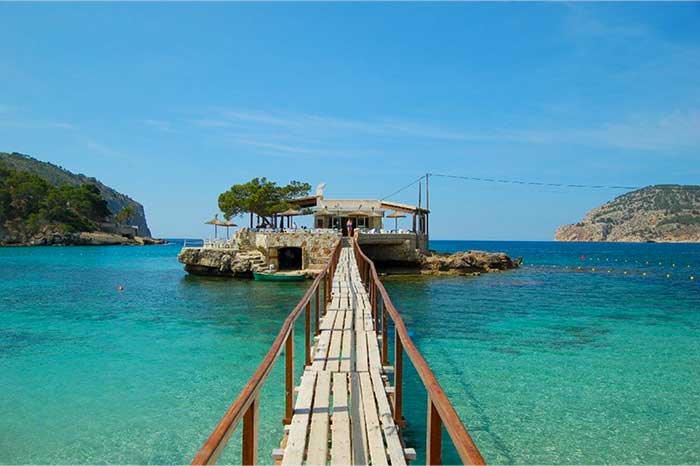 Playa de Camp de Mar
Camp de Mar is the island's southwest, a spectacular beach surrounded by mountains. There is an 18-hole golf course and a 4-star hotel next to it. The beach is about 200 metres long and 50 metres wide, and there are also shops and restaurants nearby.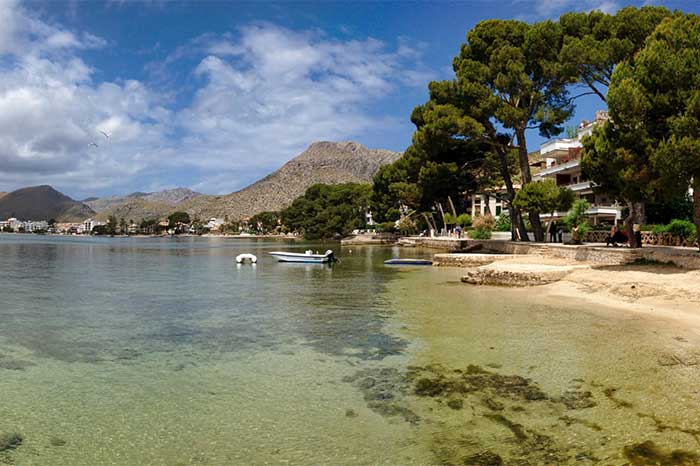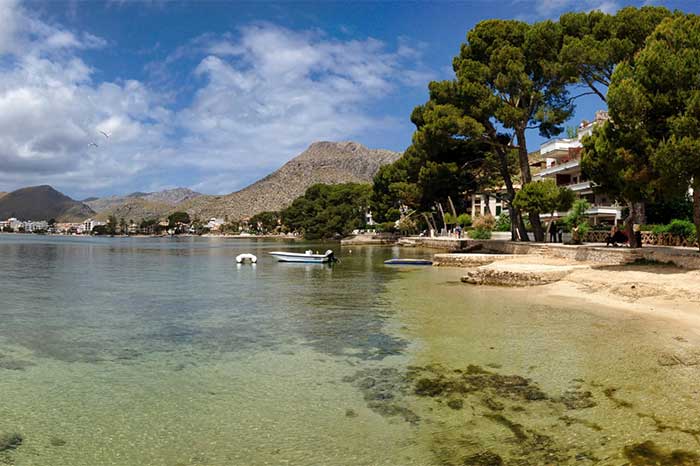 Playa de Port Pollensa
This beach is one of the most sought after in Mallorca due to its fantastic location. The pine trees surrounding it make it easy to relax on this beautiful beach in Mallorca. The waters are calm and crystal clear, ideal for swimming.
There are some lovely properties in the area, and it is a great place to find a bargain. Another benefit is that Alcudia Bay has fine sand and clear water and is only 20 minutes from Palma or the airport. Thus, it is an ideal location for both holidays, long term rentals and investment properties.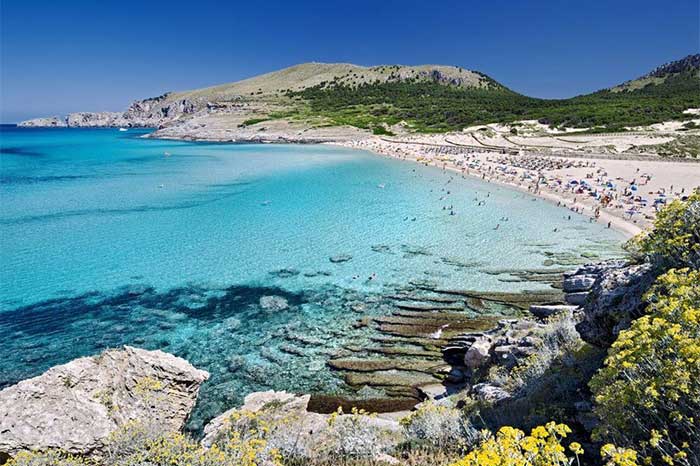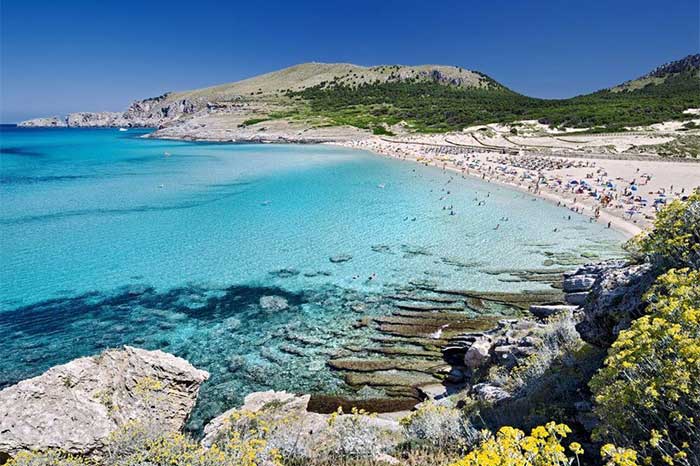 Cala Millor
Cala Millor Beach lies on Mallorca's east coast in the municipality of Son Servera. It is one of the most famous and popular beach resorts in Mallorca, and therefore tourists frequent the place. It's an absolute dream beach for families with children who can safely play here without worrying about deep water.
In addition to various water sports such as diving, snorkelling and windsurfing, there are numerous bars, restaurants and shops for shopping in the adjacent area. There are two parking lots available and even a dog beach where your four-legged friends can romp around in the water without any problems.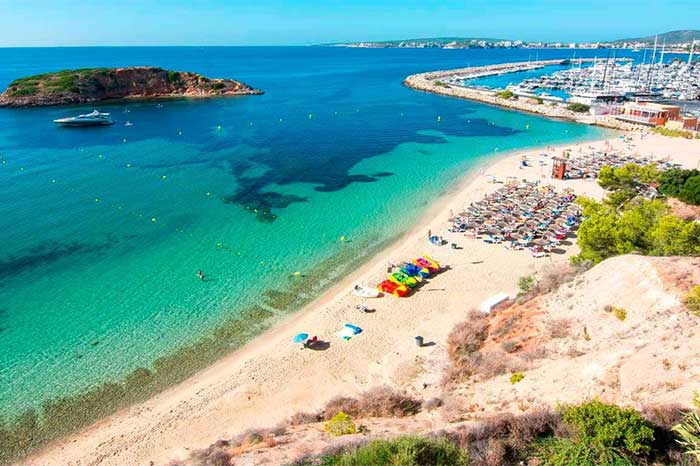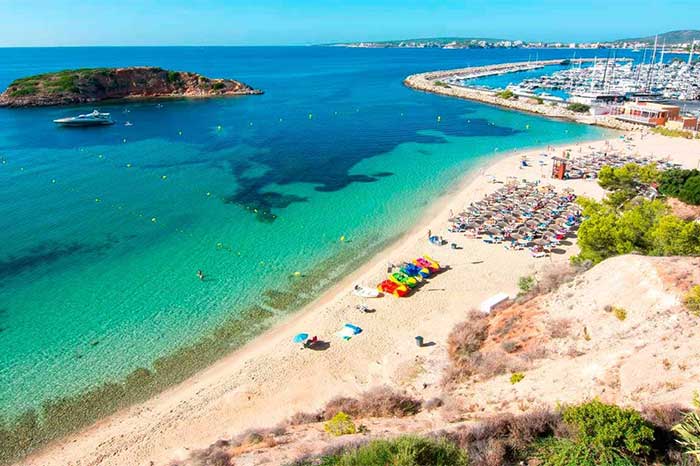 Cala Portals Nous
Located on the southwest coast of Majorca, Cala Portals is a small cove with crystal clear water and surrounded by lush greenery. It's an excellent spot for families because it's sheltered from waves and has shallow water, making it perfect for children to play in. It's also an ideal spot for couples to unwind. This secluded beach is also a perfect base for scuba diving or snorkelling during good weather conditions.
You've Got to Love Mallorca
The beautiful island of Mallorca is one of the best places to live in Spain. If you are looking to move to Spain and want a better climate and lower cost of living, then Mallorca is an excellent place to start. There is no better spot than beautiful Mallorca, with its 35 kilometres of beaches for all preferences, sand or rocky, and the reputation of being one of the most touristic areas in the European Union. At Soller Properties, we believe each of these top beaches in Mallorca has something for everyone.
Register For Free To See Our Off-Market Portfolio
Many property owners opt for discretion when selling their property. Access our off-market portfolio by registering here.