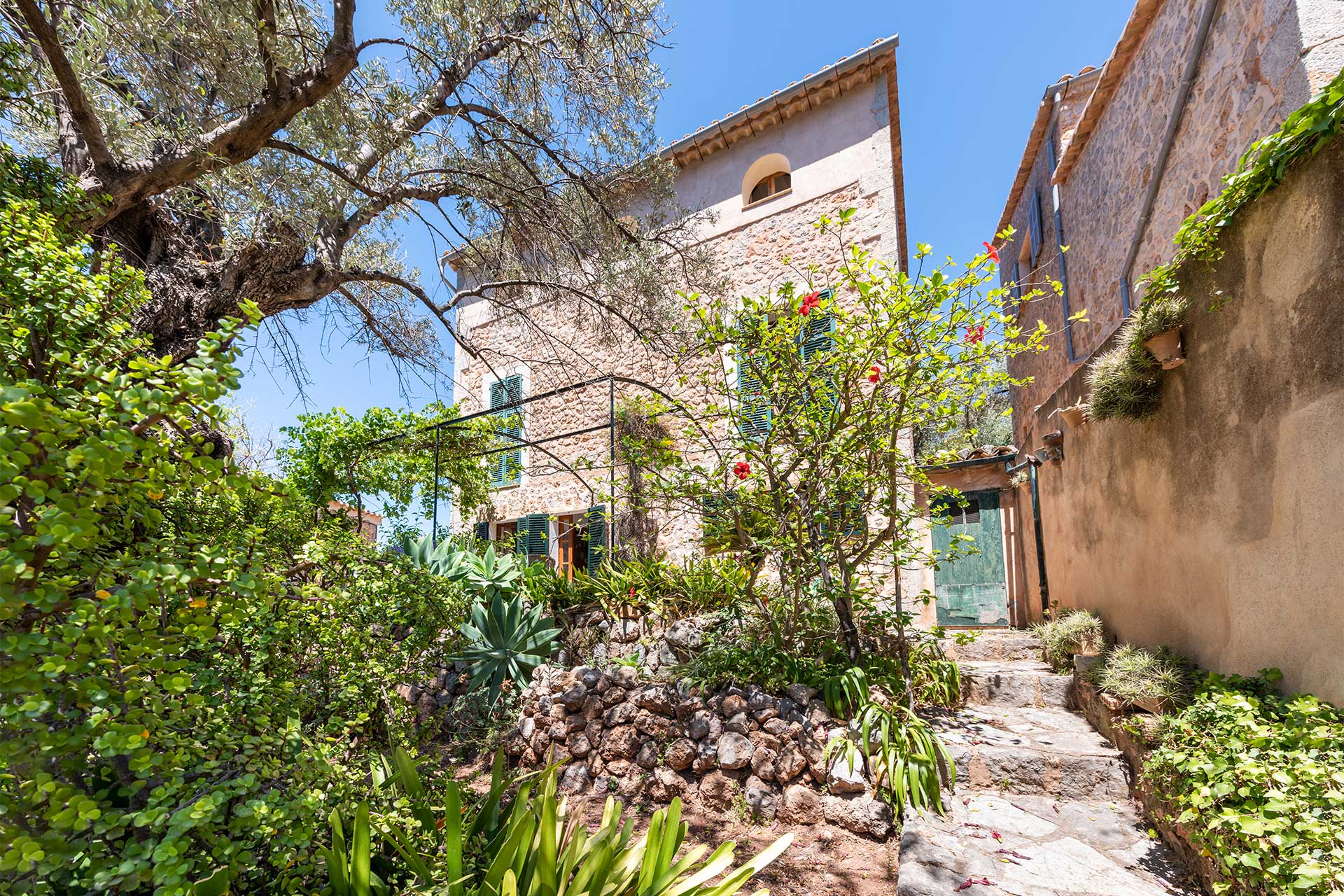 Wonderful house in Deià. Amazing house located near the centre of Deià.. Very close to the coves, restaurants, cafes, emblematic points, etc. This house also has a nice terrace. It has great sea and mountain views, as well as a big and beautiful garden.
Inside the wonderful house in Deià
This property is distributed over three floors. Where you can find four bedrooms, two bathrooms, a living room, a dining room and a kitchen as well. Each room has a very unique and natural style, with white walls and wooden beams. The white walls cast light into the house and makes it bigger.
Furthermore, the terrace with incredible views of the sea and the mountains makes it prettier and more naturalistic. The area is ideal, since it is close to the centre of Deiá and is also close to many historical places and other wonderful places to visit and discover.
Why buy a house in Deià?
Deià is a small coastal village in the Sierra de Tramuntana, located about 16 kilometres north of Valldemossa. At the same time, Deià is known for its literary and musical residents. It has a lot of history and is a small village, so it would be nicer to discover new places and to enjoy the beautiful views that this village offers.
Buying a house in Deià would be a nice option if you like quiet places and homely ones. You wouldn't have a problem with the space because of the three floors that this house has, the terrace and the outstanding garden.
Soller Properties  offers a wide range of properties in Deià, all with beautiful views, convenient locations, and plenty of space. Deià is a good option, not only because of the awesome history, literature, gastronomy, landscapes, quietness but also because it is one of the most beautiful towns in Spain.