Outstanding rustic finca on the outskirts of Soller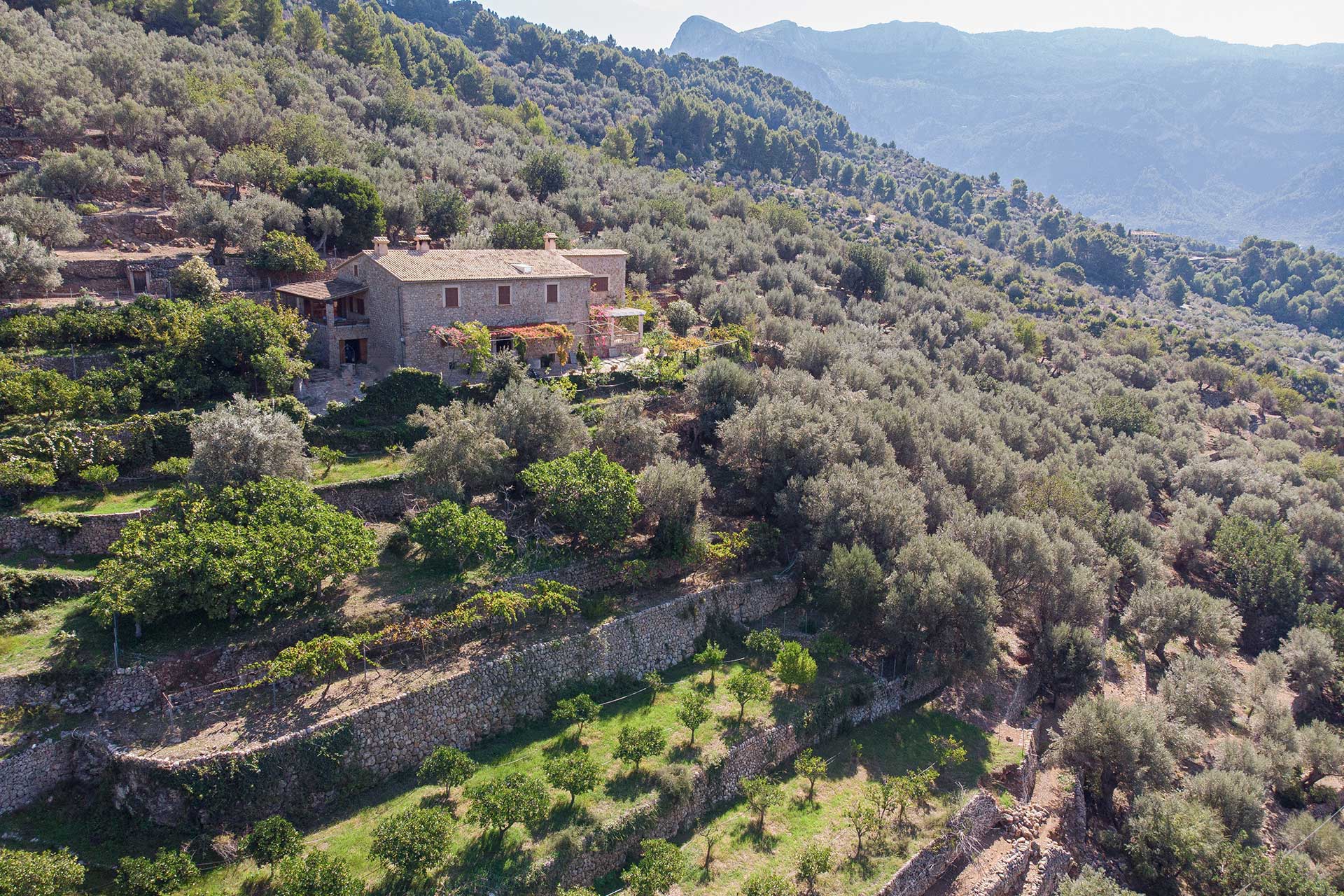 Amazing property located on the outskirts of Soller. This finca not only has a wonderful garden but also incredible views, also surrounded by mountains and by more than seven hectares of land with incredible underground water sources. The rustic gives a homey and warmth touch to this finca, it also includes natural, organic or even aged vibes to the house.
What this rustic finca offers you
One of the numerous things that this wonderful finca offers you is space, including large lands with a beautiful garden. The garden contains its own vineyard, also olive and fruits trees. For those who love their own private and secluded space this is a great choice.
Another thing that this fantastic estate offers is that is located on the outskirts of Soller.It is not a problem because it is very easy to drive to Soller or even to the Port of Soller, giving you the chance to visit these amazing places where you can experience the spectacular gastronomy without forgeting the history that Soller involves.
Finca in Soller
This lovely home includes not only a garden but also a terrace that complements the landscape. At the same time you may be lucky because it also has a parking, which offers you an easy access for any vehicle. Outside we can also find a porch with a fireplace, where you can chill out and enjoy of the views.
On the inside, we find a open space with a countrified kitchen, two overwhelming living rooms, seven bedrooms, a guest bedroom and plenty of different spaces. Such as three bathrooms, a toilet and a cozy place where you can work or even read.
This house uses such natural materials, like wood and stone with a slight touch of different types of tiles.
Why buy a finca on the outskirts of Soller
This is a perfect oportunity for those who love to stay on the outskirts and enjoy the great views that they usually have. At the same time enjoying the privacy that this includes.
It is located in a witty place because Palma, is very near to Soller. It takes less than 30 minutes to arrive to the airport. And you can visit other wonderful places nearby, with great restaurants, cafes, monuments and plenty of different places that you can explore . Another pro that this house has is that is very spacious, space shouldn't be a problem for you. Thats why fincas are a good choice if you want a perfect hideaway. It also makes a perfect home for a family, children will for sure enjoy the large lands.