Conventional townhouse in Soller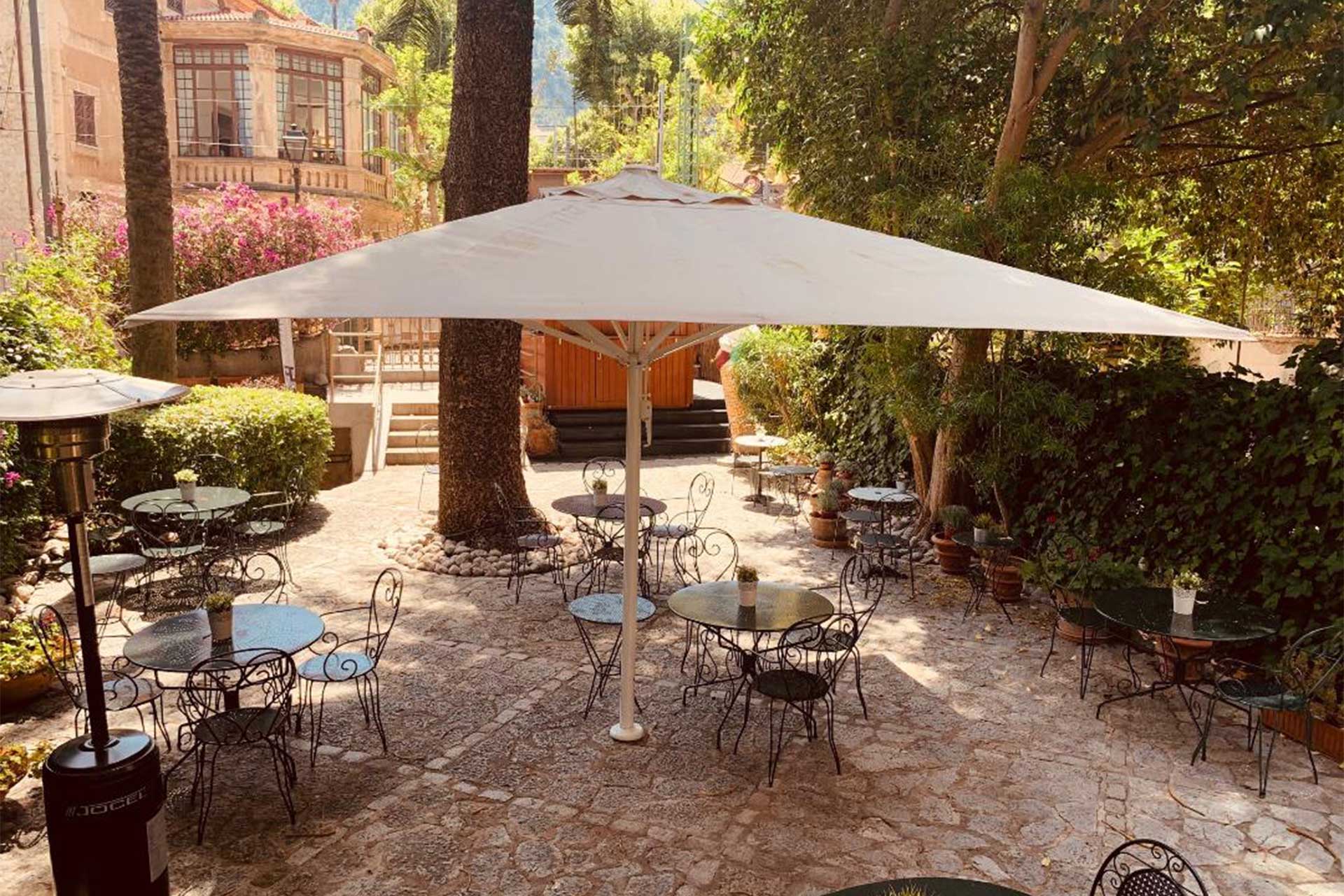 Conventional townhouse in Soller. This stately home is ideally located, right in the centre of Soller. It takes only two minutes to arrive at the square. Also near the church and the vintage train station.
Another thing is that this house is reformed, all of the house have a unique and charming touch. Each room has its own style but at the same time they blend together perfectly.
The townhouse
This conventional townhouse in Soller has six bedrooms, with en-suite bathrooms. Two of the bedrooms have a private terrace. As soon as you enter, you find a hall entrance,  an amazing living room, a kitchen, a laundry room, a vintage dining room and a large garden, with direct access in front of the Sierra de Tramuntana train station.
This house is very large, with a garden of more than 300m2. It is ideal for a  large family, since it has many rooms and the plot is very large. Without forgetting that the walking distance is minimal. It only takes a couple of minutes to arrite to all the restaurants, cafes,or even historical monuments and the beaches of Port de Soller are less than eight minutes drive away.  As well as the homey family feeling that this house transmits and the comfort.
The special thing about the  conventional townhouse in Soller
As you can see the conventional townhouse in Soller has many rooms, a spacious garden and is well located. This house could be perfect for a hotel investment or for vacation rental because the house has a vacation rental license. It has everything you need and is right in the centre of Soller. It  comes with a private garden, perfect for guests to enjoy and relax. Furthermore, people would enjoy taking walks to the Sierra de Tramuntana train station, the beaches at the Port de Soller, the Constitution Plaza and plenty of other places to visit and discover.
What an amazing house, don't you think? Usually townhouses offers you space, relaxation, homeliness, and desire to enjoy the holidays in Soller, and this house isn't the exception.